Before you start reading this post, do check out our welcome post Top 10 Famous Delhi Places To Visit 2022
If you have come to know about the wholesale market, then you are at the right place. In this article, you will get to know about the top wholesale market of Delhi, where you can find many things at very low price.
1. Tank Road
Location: Tank Rd, Karol Bagh, Delhi, 110005
Timing: closes on Monday
The largest wholesale markets in Delhi for denim clothes. All types of clothes are available in Tank Road, which live in trends, both men and women clothes are available here and it is very famous for denim jeans Tank Road. And you get a lot of variety and you have lots of options.
Here clothes are available only at whole sale price rate, here there are many so many shops due to which you have many options to compare price clothes.
2. Chandni Chowk
Location: Chandni Chowk, New Delhi, Near Red Fort
Timing: Closed On Sunday
It one of the oldest, largest, and busiest wholesale markets of Delhi. You will find a wide variety of products here, but it is most famous for saree , jwellery, electronics items clothes and etc. Chandni Chowk is a very big market for saree at affordable prices.
Sarees from all over the world are available in Chandni Chowk at very cheap prices, celebrities also buy sarees from here. There is a lot of crowd here, it becomes difficult to walk, sometimes, if possible, avoid the vehicle.
3. Sadar Bazaar
Location: Nearest Metro Station: Tis Hazari / Chandni Chowk.
Timing: Closed On Monday
Sadar bazar is the largest wholesale market in Delhi, Small to big types of goods are available in Sadar Bazar at a very cheap price, here retailers buy goods and sell them at their own price. Sadar bazar is basically famous for general market that serves a variety of things.
It is most well-known for its massive supply of household items—plastic items like bottles, bucket, mugs, & dabbas for the kitchen, utensils, and cutlery and sports items. According to the festivals in Sadar Bazar demands are high ,like Colors in Holi, Crackers in Diwali, Kites on 15th August etc.
4. Nehru Place
Location: Nehru Place metro station
Timing: closed on Sunday
In Nehru place basically famous for the biggest wholesale market of IT & computer in the country, If you want any computer, laptop, mobile phones, electronics item, battery, computer components, printer are available in cheap price as compare another place rather you also can buy second hand product and sell your product and you have many options to buy the product and you can easily compare your price.
5. Gaffar Market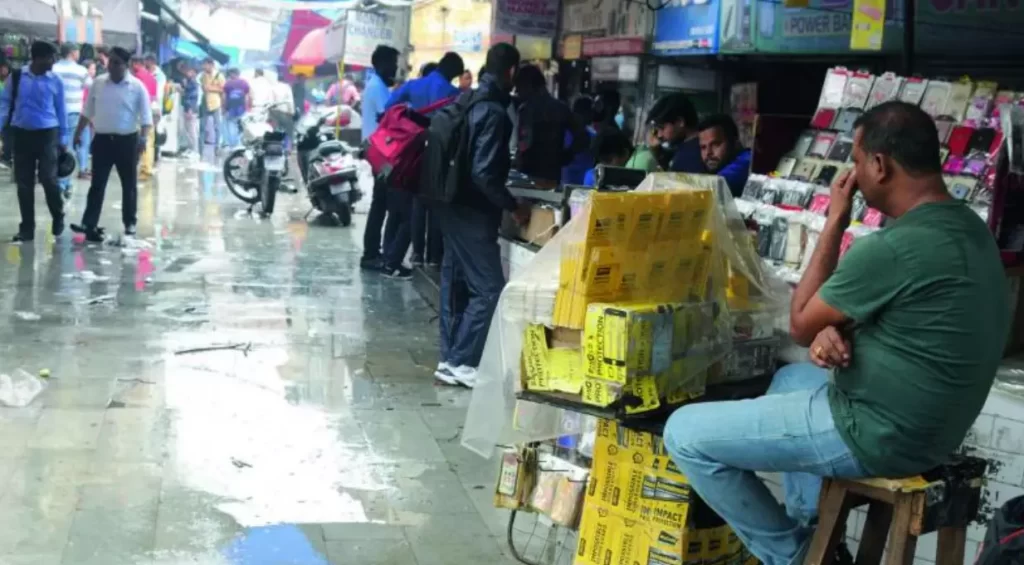 Location: Karol Bagh Metro Station
Timing: All days open
Gaffar Market is basically known for wholesale market of electronics items and phone's parts like screen, mother board, cover etc you can buy products in whole sale rate. In Gaffar Phones and electronics items are repaired and you can also buy second hand goods at very reasonable prices.
Gaffar is also known for fraud like Replaces the original parts of the phone and replaces the fake parts and no one takes any parts guarantee. In Gaffar you can easily found lots of shops who's repair phone's parts.
6. Gandhi Nagar Wholesale Market
Location: East Delhi in the Trans Yamuna area near Shahdara
Timing: 8 am to 10 pm, closed on Mondays
Gandhi Nagar market is the largest wholesale market of textile in Delhi, all kinds of clothes and fabric are available. People outside State also come here to buy clothes in whole sale price rate. You'll find all kinds of garments and fabrics to revamp your wardrobe.
At Gandhi Nagar one can easily find a shirt starting at as low as Rs. 36/- and it is believed that the majority of our country would wear these clothes rather than an expensive brand available in Malls.
7. Azadpur Mandi
Location: Azadpur Metro Station
Timing: Open 24 Hours
Azadpur mandi is one of the biggest Fruit & Vegetable markets in Asia. It is also one of the biggest fruits and vegetables wholesale markets in northern India.
Here Farmers come from all parts of the country to sell their fruits and vegetables produce. Vegetables and fruits are available at very cheap price in Azadpur Mandi as compared to other places.
8. Lal Kuan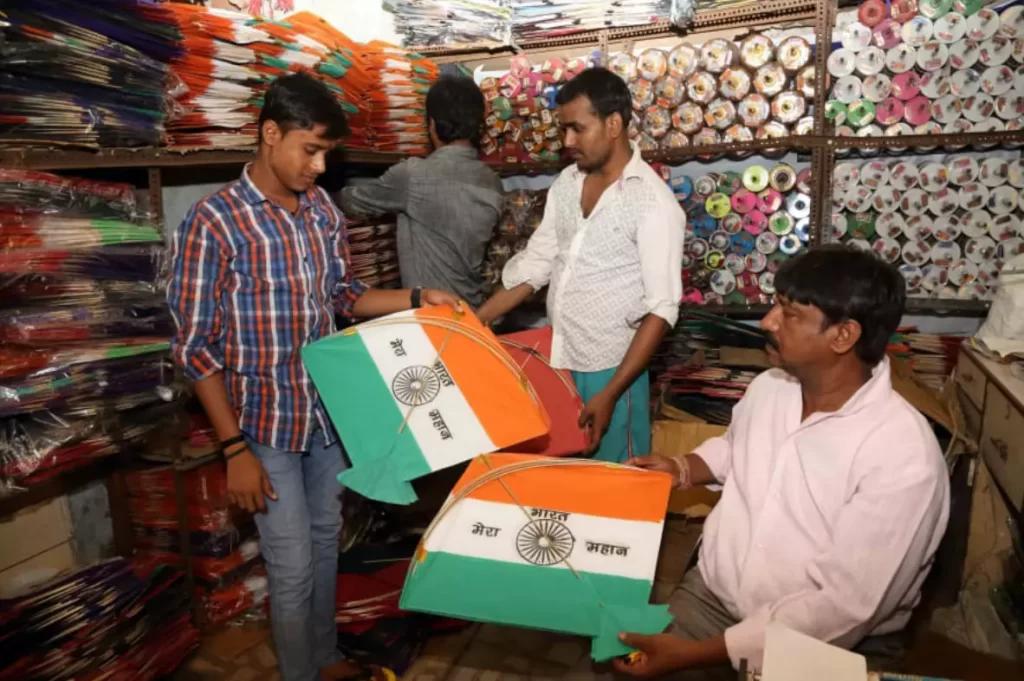 Location: Lal Kuan, Ghaziabad, Pin Code: 201009
Timing: 8am to 9pm
Lal Kuan basically famous for kites wholesale market. Many types of kites are available in Lal Kuan like small, big, colorful. And you can also get the design done as per your wish at a very reasonable price rate. From here all the distributors take the kites at the whole sale rate.
Most of the croud remains here in August to get the kites. You so many option. Many options are available here to buy kites.
9. Chawri Bazaar
Location: The Chawri Bazar is situated to the west of Jama Masjid
Timing: From 11:30 am to 6:00 pm, Closed on Sunday
Chawri Bazaar is basically famous wholesale market of brass, copper and paper products and from attractive wallpapers to beautiful wedding cards to nice greetings to any types of papers required for any use, everything is available here, as in wholesale.
You will find more than 100 shops here which sell Wedding Cards, Paper products in very cheap price rate.
10. Kirti Nagar Furniture Market
Location: Near Kirti Nagar metro station
Timing: All days open
Kirit Nagar Furniture wholesale Market is very big here every type of furniture is available and you can also get it made by your choice. Kirit Nagar Furniture Market should definitely be on your go-to list if you're looking forward to buying some classy and quirky furniture for your house or workplace.
You'll be amazed to find such beautiful furniture which includes it all from home to office decor. The market has an endless number of shops you'll be spoilt for choices.
bloggingforu Provides You knowledgeable and Informational content.
Wrapping up
Whatever we have told about the wholesale market in this article, We had done a lot of research for it, We went there and checked, then we have told you in this article about the wholesale market, we hope that you have enjoyed reading this article.
Thanks For Reading.
Frequently Ask Question
Q1. Which is the best markets in Delhi for Denim jeans?
A. Tank road
Q2. which is the best market in Delhi for cloth?
A. Gandhi Nagar
Q3. which is the best market in Delhi for women cloth?
A. Chandni Chowk
Q4. which is the best market in Delhi for purchasing laptop?
A. Nehru Place